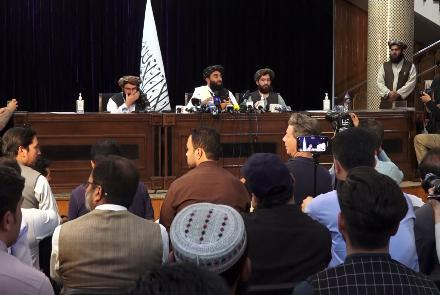 The Taliban's spokesman Zabihullah Mujahid at a press conference on Tuesday said they would not agree to an extension of a looming August 31 deadline to evacuate Afghans from Hamid Karzai International Airport, even as the US President Joseph Biden is expected to soon announce his decision on the extension of the US forces' presence in Kabul.
Mujahid called on the United States to stop evacuating skilled Afghans.
Biden has previously said he hopes to stick to the August 31 deadline he set to pull out American forces from the country.
But Biden is reportedly under pressure from other western allies to extend the deadline so that they can wrap up the process.
Meanwhile, western media report that the head of the Central Intelligence Agency (CIA) William Burns held a secret meeting with the Taliban leader Abdul Ghani Baradar in Kabul on Monday.