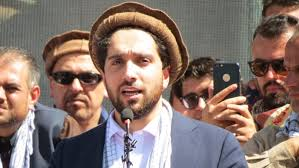 The National Resistance Front (NRF) leader has voiced his willingness for talks with the Taliban on an end to the fighting in Panjsher province.
As the Taliban stormed into his stronghold on Sunday, Ahmad Massoud positively responded to a call from religious scholars for a negotiated end to the conflict.
In a post on the Front's Facebook page, he said: "In principle, the NRF is ready to solve the current problems and put an immediate end to the fighting and continue negotiations,"
He set the condition that the Taliban should also stop attacks and military movements on Panjsher and the Andarab district of Baghlan province.
Massoud's statement came after the Afghanistan Ulema council urged the Taliban to accept a negotiated end to the fighting in the valley.
He affirmed the National Resistance Front's commitment to peacefully resolving differences with the Taliban in accordance with Islamic principles.
The resistance leader hoped the future system of the country would work with the Taliban and other groups representing the Afghans.