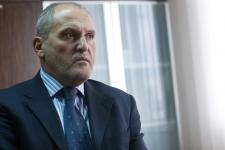 Pristina – Everyone agrees that Kosovo should progress towards the EU but there is little talk on how to attain this goal, argues the head of the Club for Foreign Policy, Veton Surroi.
"The first statement is that Kosovo doesn't have a European policy. The good news is that everyone repeats that Kosovo is for European integration. The bad news is that there is nothing more but this declaration," said former politician and politician, Surroi.
He said Kosovo's failure to define the path for its post–independence phase is a 'lost opportunity.'
"There is an absence of the legal and intellectual context for the international presence in here. Kosovo has not said what it wants from the European mission," he said referring to the European Union's new law-and-order mission to Kosovo, EULEX.
According to Surroi, the lack of a development plan for Kosovo is also a problem.
He also condemns Pristina for not having been more forthright in pushing for Serbia's EU accession to be conditioned on its policy towards Kosovo.
"The biggest political and diplomatic challenge is how to return Kosovo as a condition for the relations between Serbia and the EU," Surroi urged.