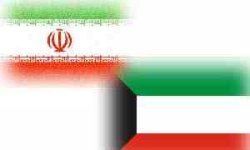 TEHRAN (FNA)- Kuwaiti Acting Communications Minister Abdulrahman Al-Ghunaim recently received a delegation from Iran's Telecommunications Infrastructure Company (TIC) – Tehran's representative in a joint sea fiber cable project between Kuwait and Iran.
TIC is a leading Iranian public communications infrastructure company, sources told al-Anba.
The minister invited the delegation to deliberate on the need to reactivate the joint sea fiber cable project, which was executed and put into use in 2006 in accordance with an agreement signed by the two countries.
The project was conceived for the benefit of the two nations, quick data transfer, easy exchange of exclusive technical information, and reduction in communication tariffs, sources said.