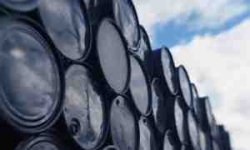 TEHRAN (FNA)- The first shipment of Iranian crude oil of 65,000 metric tons arrived in Karachi on Friday to fulfill supply of local refineries.
The shipment is being carried out on the fresh agreement between Iran and Pakistan on the condition of 90 days deferred payment.
According to reports, the overall shipment of crude oil will be supplied to Pakistan Refinery Limited (PRL).
Furthermore, a shipment carrying the same quantity will be dispatched the next week to Bosicor Pakistan Limited.