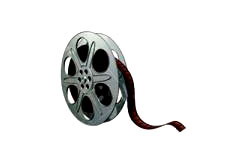 TEHRAN (FNA)- Three films focusing on the 1979 Islamic Revolution in Iran are being produced in cooperation with Culture and Islamic Guidance Ministry's Cinematic Department.
Those involved in the production of the films titled 'Vigilance', 'Alchemy and Soil' and 'A Real Report' have redoubled efforts to make them ready for Fajr International Film Festival slated for February.
'Vigilance' directed by Farzad Motaman and produced by Saeed Hajimiri narrates the story of a woman named Zahra who lost her memory 24 years ago when she saw her daughter 'Yasaman' for the last time, the Islamic republic news agency reported.
After a lapse of 24 years, Zahra regains her memory and she wants to find Yasaman but the signs she remembers have all changed.
The cast of the film includes Shaqayeq Farahani, Niki Karimi, Mehdi Ahmadi and Hossein Moheb-Ahari.
'Alchemy and Soil' directed by Abbas Rafei deals with the incidents earlier in the post-revolution era.
'A Real Report' is directed by Darioush Farhang.