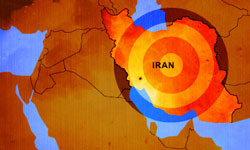 KARACHI (Reuters) – Pakistani police arrested more than a dozen Islamist militants in the southern city of Karachi Thursday after a gun battle following a pre-dawn raid on their hideout, officials said.
Two policemen were killed and nine wounded before the militants' resistance was broken after several hours of shooting.
The raid came as tension is running high between Pakistan and India in the wake of a militant attack on the Indian city of Mumbai in November, and there is pressure from the international community for Pakistan to crack down harder on jihadi groups.
A senior police official who declined to be identified said the detained men had links with Pakistani Taliban commander Baitullah Mehsud, who is based in lawless ethnic Pashtun lands on the Afghan border.
Karachi police chief Waseem Ahmed had said earlier that authorities were investigating whether the detained men had links with Pakistani Taliban.
"We were getting reports for a long time that some jihadi elements were active in this area. Today, we raided the area and arrested many of them," Ahmed said.
Mehsud has been been blamed for a string of militant attacks in Pakistan, including the assassination of former prime minister Benazir Bhutto in December 2007.
But he has not been linked to attacks on Indian security forces in the disputed Kashmir region or on attacks in Indian towns and cities.
India has blamed a Pakistan-based Kashmiri militant group, Lashkar-e-Taiba, for the Mumbai assault in which 179 people were killed.