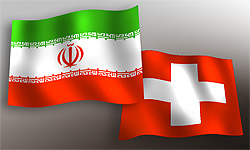 TEHRAN (FNA)- Switzerland's newly-appointed ambassador to Tehran, who is believed to be the first female ambassador to Tehran since the 1979 Islamic Revolution, said she will observe Iran's Islamic dress code (Hijab) during her mission in Islamic Republic.
Livia Leu Agosti arrived in Iran this week as Berne's woman in Tehran.
She met the Iranian Foreign Minister Manouchehr Mottaki for talks on expanding bilateral economic ties and is expected to present her diplomatic credentials formally to President Mahmoud Ahmadinejad in the coming weeks.
The Iranian students' news agency, citing "informed sources", said yesterday that Leu Agosti had been accepted by the foreign ministry.
Her appointment puts her in charge of one of the most strategically placed diplomatic missions in Tehran. The Swiss embassy has represented US interests since 1980, when Washington severed diplomatic ties with Iran after the takeover of its embassy by Islamist revolutionaries. Swiss diplomats have frequently acted as a conduit for messages between the two countries.
Leu Agosti, 47, was head of the Swiss foreign ministry's Africa and the Middle East department. Leu Agosti told SonntagsZeitung newspaper her appointment struck a blow for "women's equality in a man's world".
Swiss critics claim that her agreement to observe Iran's laws requiring women to wear the hijab represents surrender to Islam. But Switzerland's foreign minister, Micheline Calmy-Rey, a vocal women's equality advocate and a member of the Council of Women World Leaders, dismissed such remarks by her critics when she during a visit to Tehran last year wore a headscarf to meet Ahmadinejad.
Leu Agosti has said she will wear the hijab to maintain her diplomatic status.