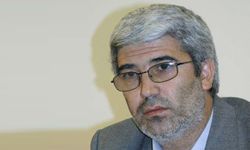 TEHRAN (FNA)- The Iranian government confirmed that it plans to sell a 50% stake in the state-controlled Telecommunication Co of Iran (TCI) in March – which marks the end of the Iranian year.
Based on earlier statements, any foreign bidder would be limited to a 35% stake and would have to enter into a partnership with a local firm.
The government recently floated a five percent stake on the local stock market.
"A potential buyer has to buy 50% of the telecom shares in an international tender. The subsequent presence of the owners' representatives in the management of the company will lead to the growth of the company," Saber Feyzi, managing director of TCI, told Dow Jones Newswires during a recent interview in Tehran.
The successful bidder will be able to appoint three directors to the five-man board – and take management control of the firm.
UAE based Etisalat was recently awarded the country's 3rd mobile license, and has a two-year exclusivity on 3G services. The other operator in the country is a joint venture between MTN and the Iran Electronic Development Company (IEDC).