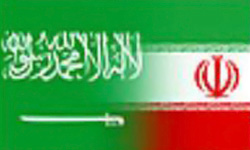 TEHRAN (FNA)- Saudi Health Minister Hamad Al-Manea, in a meeting with Iran's Ambassador to Riyadh Seyed Mohammad Hosseini, described Iran as a permanent supporter of oppressed nations.
"Iran always assists the oppressed nations around the globe," the minister said on Monday.
"Iran as a powerful nation within the Islamic world has always been on the side of the Islamic Ummah since the late Imam Khomeini's era to the present," Manea added.
Everyone knows Iran has paid dearly for adopting its humanitarian stand in support of the oppressed Palestinian nation, he said, and emphasized that it has been the Israeli regime that has always breached the international laws.
"Unfortunately the international bodies have never checked seriously the conduct of that regime that possesses over 200 nuclear warheads," he added, according to Islamic republic news agency.
"The mankind would never forget this cruel crime," Manea stressed.
The Islamic Republic of Iran's ambassador to Saudi Arabia, on his part, said the indifference and passive mood of the international organizations and some Islamic countries towards those crimes made it last for over three weeks.
"The broad support of the world nations and political activities of some other Islamic countries in defense of the defenseless Palestinian nation on Gaza left the Zionist regime incapable of achieving its illegitimate objectives in Gaza Strip," he emphasized.