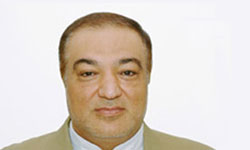 TEHRAN (FNA)- Military action is no good prescription for Afghanistan's problems, Iranian deputy foreign minister for European affairs said on Wednesday.
In his speech at the Greek Institute for International Studies, Mehdi Safari underlined that the foreign forces should withdraw from Afghanistan, and said that drug cultivation has grown extremely in the country following the US invasion in 2001.
Presence of foreign forces in Afghanistan wasn't good for the country as the security situation has deteriorated following the 2001 US invasion.
On Iran's cooperation with the European countries, Safari announced Tehran's preparedness to expand energy ties with the green continent.
Recalling that Iran has steady energy ties with many world countries, including gas transit to Pakistan, he stressed Tehran has an independent energy policy.