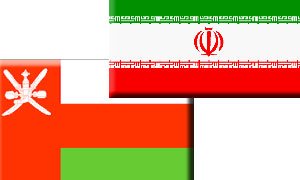 TEHRAN (FNA)- Iran and Oman have strengthened their trade ties over the past two years and are in talks about Iran supplying the Sultanate with gas.
Trade between Iran and Oman has increased by more than $1 billion during the past two years in the cement, bronze and steel industries, it was revealed on Saturday.
The figure was released on the eve of the second Iranian trade exhibition that will take place in Muscat on Sunday where discussions will continue on the transportation of Iranian gas to the Sultanate, the daily Times of Oman reported.
The exhibition is organized by Oman's Chamber of Commerce with the cooperation of Iran's embassy in Muscat.
Iran's Ambassador to the Sultanate Morteza Rahimi said, "The trade exchanges between the two countries as well as the mutual visits by the businessmen from the two countries increased during the last two years."
"Two trade conferences were also held in Tehran and Muscat in a span of two months. All these show that the bilateral trade relations are strengthening day by day," Rahimi said.
Former trade initiatives have included the formation of an investment company and joint investments in cement, bronze and steel.
This year's conference will see more than 35 Iranian companies taking part who will display the latest Iranian products in the field of oil, gas, petrochemicals, textiles, ceramics, foodstuff, agricultural products, carpets, food industries, tools, equipment and steel industry.