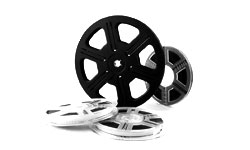 TEHRAN (FNA)- Iran's "Loneliness", an animation directed by Mehrdad Sheikhan is to be screened in Zoom Film Festival, Ankara Film Festival and Stuttgart Festival of Animated Films respectively in Poland, Turkey and Germany.
The film will be first screened in Poland from February 17-22 and then travels to Ankara from March 12-22 and will be last hosted by Stuttgart from May 5-10.
The Iranian animation has already won prizes in Jordan and Tehran and Matita short Film Festivals, the Iranian students news agency reported.
"Loneliness" has also competed in the festivals of Cine Eco in Portugal, Stock in Britain, Marbella in Spain and Izmir in Turkey.
It has taken part in 27th Fajr International Festival's short film competitions being held in Tehran from January 31 to Feb 10.