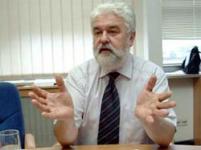 Serbia's dinar currency, that has lost 25 percent of its value in the last three months, will soon become stable and the state will keep its floating rate to avoid big wage cuts, Prime Minister Mirko Cvetkovic said.
"We expect the dinar to become stable, " he said in an interview to Danas daily on Thursday, "but not as a consequence of endlessly spending huge amounts (of Serbia's hard currency reserves), since we neither have that money to spend nor are we allowed to spend it."
He explained that Serbia has accepted the policy of a floating dinar rate as per the recommendation of the International Monetary Fund, and defined a necessary level of hard currency reserves.
"Reserves will be spent only to defend the rate from great daily oscillations," Cvetkovic said, adding that the national currency's rate was "slowly entering a balance" and there would be no more dramatic changes.
"This is a better model than to have a fixed rate because it would lead necessarily to great cuts in wages."
The PM added that the government will support Serbia's flag carrier JAT Airways, one of the big state owned companies that failed to find buyers last year. Belgrade was offering to pay 100 euros per working year for employees that will be made redundant, which will amount to a total 1.7 million worth of redundancy payments, with an additional 3.6 million coming from the budget as a loan to JAT for the same purpose.
If the loan is not paid back by the end of year, the state will sell off JAT's property.
Cvetkovic said his cabinet also decided to assist with 4.8 million euros in modernizing JAT's fleet, to enable JAT to fulfill its plan to post a turnover of 170 million in 2009.