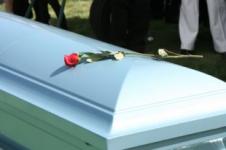 The Tahiri family from the western Macedonian town of Tetovo were shocked to find out they had mistakenly mourned and buried a Turkish man instead of their mother.
Both the Turkish man and the 65-year old woman died in Germany and their remains were supposed to be transported by plane to be buried in their respective countries, writes the local Albanian language daily "Koha".
The Tahiris found out about the switch only after the funeral, when they got a call from the relatives of the Turkish man, stunned to find an unknown woman in what was supposed to be his coffin.