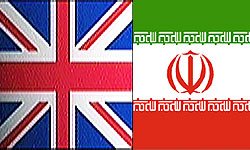 TEHRAN (FNA)- Iran told Britain not to politicize what it said was London's decision to close the Iranian offices of the British Council, the UK government's cultural arm.
Iranian Government Spokesman Gholam Hossein Elham told a news conference that London probably chose to halt the council's operations for economic reasons and said Iran had not stopped the council's work even though it did not have a permit.
The British Council said it had suspended its operations, effective January 31, because of intimidation of its local staff.
"The British Council did not have a permit … but still the Iranian government did not prevent it (working). The British themselves closed it down," Elham said.
BBC News had earlier quoted British Council Chief Executive Martin Davidson
as saying most of the council's 16 local employees had been summoned to the Iranian Office of the President in December, where they were ordered to resign from their posts.
Elham said Iran had a right to be involved in issues related to employment of its citizens.