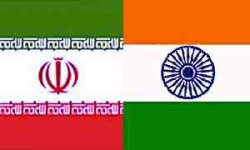 TEHRAN (FNA)- The Iranian Offshore Engineering and Construction Company won a contract to repair Indian oil rigs, an official said.
Deputy director for projects Nozar Aryan said Saturday that under the $210-million contract, the Iranian company will renovate six drilling rigs in India.
The project, which will be launched in October, has to be completed in 12 months, Aryan added.
The company has so far exported technical and engineering services like pipe-laying and renovating and repairing services to India, Qatar and Egypt.