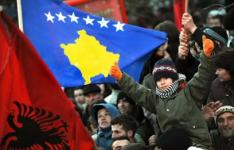 Kosovo's parliament speaker said Pristina was under no obligation to negotiate with Serbia even on technical issues as long as Serbia had not recognized Kosovo.
International officials have long said that Belgrade and Pristina must hold so-called 'technical talks' to deal with issues arising from Kosovo's secession last February, especially regarding the Serb minority, but there has been no timetable and no agenda. The United Nations mission in Kosovo invited both sides to hold talks on cultural heritage earlier this week but both Serbia and Kosovo ignored the invitation.
"We cannot negotiate on technical issues with a country which has not recognized Kosovo", Jakup Krasniqi said.
"Serbia has not recognized Kosovo as an independent and sovereign state. Therefore, these negotiations are impossible, we cannot negotiate on technical issues".
United Nations Secretary General Ban Ki – Moon has authorized the chief of UNIMK, Lamberto Zannier, to act as mediator between the two parties.
Serbia does not recognise Kosovo's government as equals and is fighting to keep UNMIK as the designated counterpart in any dealings with Kosovo. The government in Pristina on the other hand is trying to take its place as UNMIK's formal successor in the international arena.
"Unfortunately, neither experts from Pristina nor those from Belgrade were part of the meeting for technical issues", said UNMIK spokesman Russell Geekie.