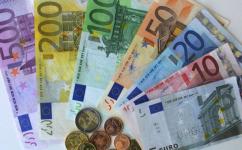 Aside from its IMF stand-by loan, Serbia is trying to secure more funds from international institutions such as the World Bank and European Commission to help it cope with the global financial crisis and ensure economic stability, Deputy Prime Minister Bozidar Djelic said on Wednesday.
"Serbia currently has an aid package of $600 million from the World Bank, $400 million of which is destined for Corridor 10," Djelic said.
Speaking to an investors' conference entitled "Possible Responses to the World Economic Crisis", Djelic said the World Bank was expected to approve an extra $300 million for Serbia at its annual meeting in April. Serbia would use part of that to cover the budget gap. 
Djelic said the deal had been discussed with Bank officials at the recent World Economic Forum in Davos and the condition was that Serbia first decides how it will spend the rest of the previously approved $600 million loan.
As far as the IMF stand-by loan is concerned, Djelic said "new coordinates" would be agreed with IMF mission due to visit Belgrade in mid-March.
"We are looking at macro-economic situation to determine how much money we need to financing the current account balance," he said, adding that the 402.5million euro loan already approved could be extended.
He also said the government had started the negotiations with the European Commission on getting 400 million euro as financial support, and could start drawing the funds as early as the last quarter.