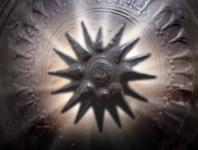 ll the artifacts used in a Macedonian tourism promotion campaign were dug up in Macedonia, the makers of the video said after local media reported that Athens will launch a protest over Skopje's use of ancient Greek artifacts.
Local media previously reported that Athens plans to send protest letters to several international organizations and leaders including the UN Secretary General Ban Ki-moon to complain about Skopje's use of Ancient Greek archeological artifacts in the tourism promotion video running on CNN as part of the "Macedonia-Timeless" campaign.
"Greece has enough of its own history so it is not clear why it is acting hysterically when someone else wants to explore, promote and be proud of its own", Oscar-nominated director Milco Mancevski, who directed the video was quoted as saying in local media Monday.
The dig up sites of all the artifacts can be seen on the related web page, producers from Senka Film added.
Ownership of the area's ancient heritage is a big part of the 18-year dispute over Macedonia's name. Athens says the name is part of Greek history and its use implies territorial claims towards a Greek northern province of the same name. Macedonia replies that the land it occupies and the people on it were always called Macedonians, and changing the name would strip them of their identity.
The row has risen above the level of academic debate or covert bilateral aggravation. In April Athens blocked Macedonia's NATO accession, while Skopje sued Athens in the Hague-based International Court of Justice over the blockade in November. When Skopje renamed a main highway after Alexander the Great, who is claimed by both sides, Athens accused it of provocation.