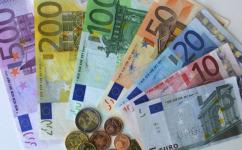 Money sent home by Bulgarians living abroad boosted the Bulgarian economy with $1.9 billion in 2007, latest World Bank data showed, as quoted by the Bulgarian National Radio.
After direct capital investments, remittances from migrant workers was the second most important source of external revenue for developing European economies, both for individual households and for the economy as a whole.
In recent years, remittances have played an increasingly important role for the economies of many countries, contributing to economic growth and to the livelihoods of great numbers of people – although generally not necessarily the poorest of the poor. As remittance receivers often have a higher propensity to own a bank account, remittances promoted access to financial services for the sender and recipient, an essential aspect of leveraging remittances to promote economic development.
But in a time of financial crisis and a constricting credit crunch which spells into shrinking direct capital investment, remittances are expected to shrink drastically, as increasing number of expatriate workers may be forced to return to their home countries.
The volume remittances sent to Bulgaria put it in the top ten countries. It ranked sixth in the ranking topped by Romania with $6.8 billion, followed by Poland with $5 billion, Serbia with $4.9 billion and the Russian Federation with $4 billion dollars.