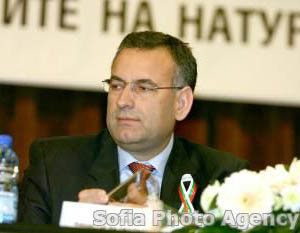 Bulgaria's Minister of Environment and Waters (MOEW), Dzhevdet Chakurov, has confirmed Bulgarian support for the Hungarian government's decision to put a temporary ban on the production, distribution, import and sale of genetically modified corn in the country, Bulgarian information agencies reported Saturday.
Minister Chakurov stated Bulgaria's support to the Hungarian Ambassador to Bulgaria, Judit Lang, during their meeting at the central MOEW office.
Chakurov informed that Bulgaria's position was approved at Thursday's meeting of the Council of ministers. He will also present it at the March 2 session of the Council of the EU Ministers of Environment in Brussels.
The Council is expected to take a decision regarding the temporary ban on the use and sale in Hungary of genetically modified corn.
"The Bulgarian legislation is very conservative regarding GM organisms, the society has many concerns about these kind of products," added Chakurov
Chakurov and Lang agreed to review the existing agreement for environmental cooperation between Bulgaria and Hungary, to bring it up to date. Work towards the preservation of the Danube River in both countries will also be intensified.