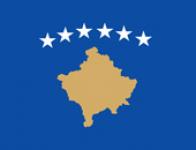 Algeria is the latest country to express its opinion on Kosovo's status, and says it will not recognise the newly independent state.
"The Algerian government's position on the issue of Kosovo is clear. We consider this to be a problem of partition, secession, not of self-determination.m," said the Algerian ambassador to Belgrade in the Politika daily, expressing his "support Serbia's territorial integrity and sovereignty".
Both Kosovo and Serbia are lobbying countries intensively, the former fights for its newly declared sovereignty, the latter for countries not the recognise Pristina.
"We will not recognise Kosovo as independent and we will remain firmly on this position, unless there is a development that would have Serbia change its stance, but that would be a different question that we would consider then," Abdelkader Mesdoua continued.
He announced a possible trip by Algerian President Abdelaziz Bouteflika in late 2009 or early 2010.