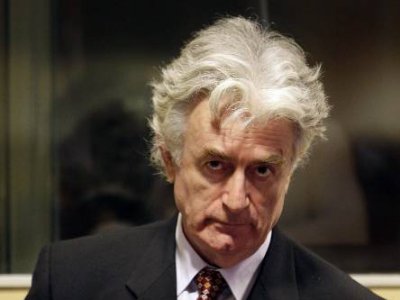 The defence team for former Bosnian Serb leader Radovan Karadzic said Wednesday it will present evidence next week that Karadzic was promised by a top U.S. official he would not be prosecuted for war crimes.
Peter Robinson, Karadzic's legal adviser, said his team would file a motion at the International Criminal Tribunal for the Former Yugoslavia (ICTY) to dismiss the indictment based upon what it claims was an agreement with Richard Holbrooke, U.S. peace envoy in the region in the 1990s.
"The motion will unveil evidence obtained from the United States government and Dr. Karadzic's defence team's own investigation which establishes that Dr. Karadzic was promised by Richard Holbrooke that he would not be prosecuted at the ICTY," Robinson said in a statement scheduling a press conference for Monday, May 25.
Holbrooke has repeatedly denied the existence of a deal, and the tribunal has said that even if one exists, it would not provide immunity from prosecution.
Karadzic filed papers earlier this year seeking to interview Holbrooke about the purported agreement, which he claims was made in July 1996 in Belgrade.
The tribunal entered not guilty pleas on Karadzic's behalf in March for charges of war crimes and crimes against humanity in the 1992-1995 Bosnian war. He was arrested in July 2008 after 11 years on the run, and faces life in prison on a range of charges.