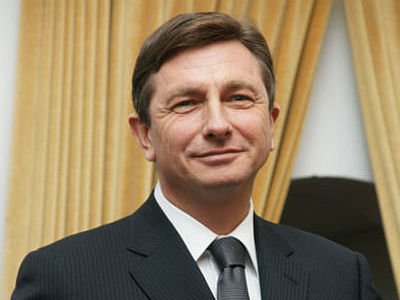 The original proposal by EU commissioner for enlargement, Olli Rehn, for the solving of the border dispute between Croatia and Slovenia, is bad for Slovenia, but that is the consequence of the poorer actions by Pahor's government in relation to the previous government, a Slovenian member of parliament, Milan Zver, said.
Zver is the vice-president of the Slovenian Democratic Party (SDS) led by former Prime Minister Janez Jansa and first on the party's list for elections into the European Parliament. Even though Slovenia is a member of the EU and Croatia is not, with Rehn's proposal, the European Commission gave an offer which is "contrary to Slovenian interests", so Slovenia should turn it down if its amendments are not accepted, Zver told the Slovenian news agency STA.
Zver accused the current Prime Minister, Borut Pahor, for the bad proposal Slovenia received from Rehn, claiming that the government had not lobbied enough or taken enough care of Slovenian interests, and that it had, with openly blocking Croatia's accession negotiations with the EU, it had aggravated Slovenia's negotiating position and jeopardised the reputation of an important regional member of the EU in the Balkans.
– Slovenia's international position turned for the worse as soon as Prime Minister Borut Pahor changed tactics of dealing with Croatia. His probable intention was to redirect the direction of the Slovenian public from internal problems to foreign affairs – Zver said.
– Unfortunately, last Rehn's proposal is an indicator of our current worth in the European Union. It seems we were outdone by a country which is not in the European Union, but which obviously knew how to represent its interests – Zver said.