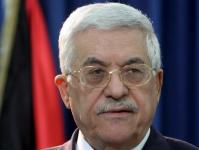 The Palestinian President Mahmoud Abbas is due to arrive in Belgrade on Tuesday for talks with the President of Serbia, Boris Tadic, and other officials on bilateral issues, the situation in the Balkans and the Middle East crisis. 
This will be the first visit by a Palestinian leader to Belgrade in 20 years. The aim of one-day visit is to "refresh traditionally friendship relations" between Palestine and Serbia, the Palestinian ambassador to Serbia, Mohamed Nabhan, told local news agencies. Various international issues were also on the agenda, Nabhan added, but he didn't reveal the details.
President Abbas is due to meet the Prime Minister Mirko Cvetkovic, the Foreign Minister Vuk Jeremic and the Speaker of Parliament, Slavica Djukic-Dejanovic. Abbas's predecessor, Yasser Arafat, visited Belgrade for a summit of nonaligned countries in 1989.