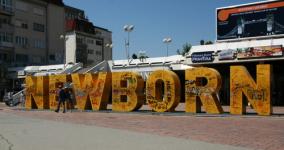 Turkey will continue to support Kosovo's independence, its speaker of parliament, Koksal Toptan, said in Pristina on Monday.
Toptan arrived in the city on Sunday on his first visit to Kosovo. During a meeting with his counterpart, Jakup Krasniqi, the Turkish speaker said Ankara was undertaking various initiatives to lobby for wider recognition of Kosovo's independence.
"On Turkey's initiative in September, an assembly of Turkish-speaking countries has been established which will organise a conference with lobbying for Kosovo's independence as its theme", he said.
Krasniqi said ties between Kosovo and Turkey would continue to deepen. "The relations being built between Kosovo and Turkey will be a model for the countries of our region and we long for all the countries of this region to follow the example of the Turkey," he said.
Toptan also met Kosovo's President, Fatmir Sejdiu, who expressed thanks for Turkey's role. "I will always say that Turkey has always been a strong supporter", he said. Toptan will speak at a special session at Kosovo's Assembly, and visit the Ministry of Environmental and Spatial Planning, and a local mosque.