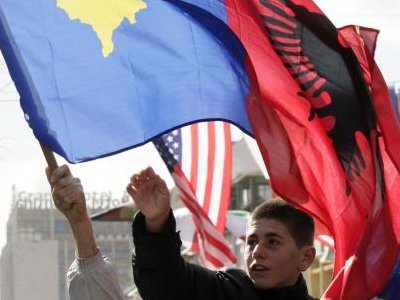 Albanians from southern Serbia have started an initiative for the forming of a special region Presevo Valley. But the Belgrade political public sees this as an unacceptable act of separatism, Serbia's Kurir reported.
Albanian parties forwarded to the Serbian government a request for the formation of Albanian regional institutions and the separate region of Presevo Valley, which would mean, according to the Kurir daily, the introduction of special institutions which would entail financing from EU funds.
Assemblies of the Presevo, Medvedja and Bujanovac municipalities requested of the Serbian government to speed up talks on regionalisation, with international mediation.
– The latest document is a response to the irresponsible relation of the Serbian government towards the problems and demands of Albanians in the south of Serbia – Riza Halimi, leader of the PDP, said.
'Request for regionalisation is politically motivated'
But the president of the coordination for the south of Serbia, Milan Markovic, says the Albanians' request is unrealistic and politically motivated.
– I think that such ideas do not go hand in hand with ideas that advocate a better life in the south of Serbia – Markovic said.
Dusan Janjic, director of the Forum for Ethnic Relations, said this is a reactivation of the idea of an exchange of territory.
– It is true that the old story on the exchange of territory is being renewed again because the status of Kosovo has still not been defined. This government is only looking how to get more Kosovo territory and is not thinking about the possible reactions. And one of the reactions is this, a request for a new region or, as the Albanians call it, eastern Kosovo – Janjic said.
The coordinator of a working group for the preparation of a solution for regionalisation, Suzana Grubjesic, believes that regionalisation would contribute to the destabilisation and disintegration of Serbia.