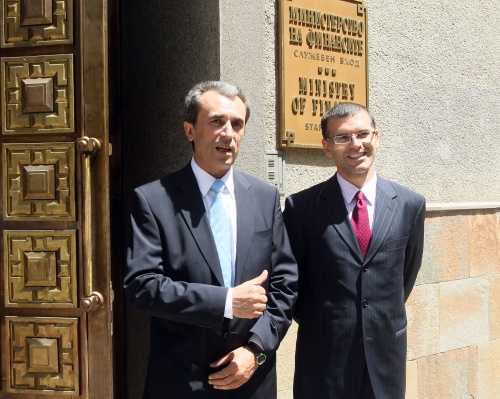 BULGARIA
Bulgaria's former Finance Minister, Plamen Oresharski, has accepted the invitation of his successor Simeon Djankov, and PM Borisov for a meeting.
The meeting, in which the two Finance Ministers are expected to clear out their controversy about the emergence of a budget deficit, is taking place at the Ministry at 2 pm on Thursday.
Earlier on Wednesday, Prime Minister Borisov and Djankov invited Sergey Stanishev and Oresharski to show up with documents and figures in order to explain the state spending which rose by 30% in the first half of 2009.
Finance Ministry data released Wednesday showed that at the end of July Bulgaria had a budget deficit of BGN 372 M.