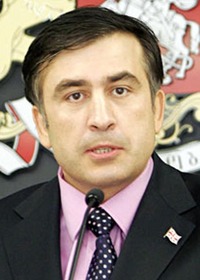 The Laborites believe that based on the conclusion by Tagliavini's commission, the Georgian President should be recognized as a war criminal and appear before the Hague Tribunal, the International Secretary of the Labor Party, Nestan Kirtadze said at anews conference on Oct. 5.
She said the commission had caught Saakashvili in war crimes, in particular, in the outbreak of active hostilities, a massive large-scale military operation in Tskhinvali and the use of prohibited weapons, the bombing and destruction of non-military facilities and attack on a military peacekeeping mission operating under a UN mandate.
In 2003, Georgia acceded to the Rome Statute, and since then, the jurisdiction of the Hague court has applied it, and the 8th and 17th articles of the Rome Statute provide the abovementioned actions, said Kirtadze.
In this regard, the Labor Party appeals to the official Brussels and Washington to immediately launch an investigation to assess the "reckless actions" of the current leaders of Georgia and to remove Saakashvili and his regime from the political leadership of the country.
"Otherwise it will again cause problems of non-local nature and the threat for the entire region," said Kirtadze.