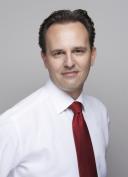 Greece's Alternate Foreign Minister Dimitris Droutsas has embarked on a tour of the Balkans.
Droutsas will be visiting Serbia, Montenegro, Bosnia and Herzegovina (BiH) and Albania, starting Wednesday. The purpose of the visits is to coordinate these countries' commitments for the European Union membership by 2014.
"The Balkan is a key priority of Greek foreign policy," Droutsas' Cabinet said in a statement.