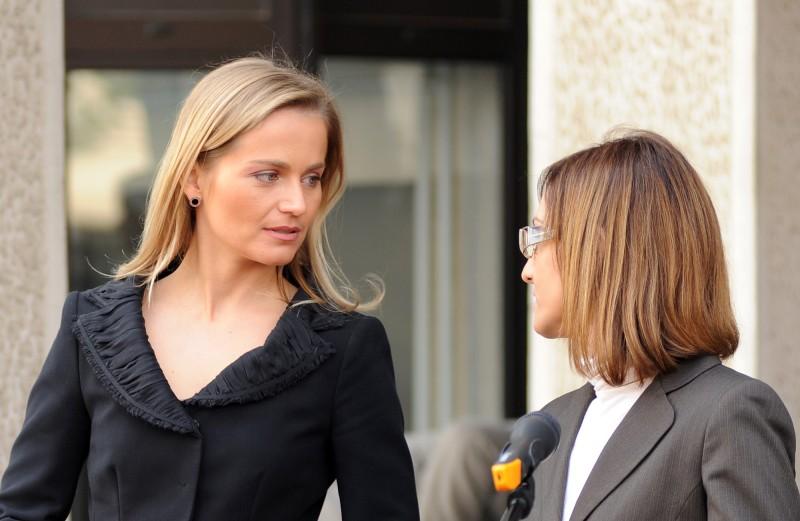 Slovenian Interior Minister Katarina Kresal said on Tuesday that Slovenia wants Macedonia to join the European Union as soon as possible and her country will support Macedonia's EU entry bid.
Visiting Slovenian Minister Kristina Kresal and Macedonian Interior Minister Gordana Jankuloska signed a grant agreement on behalf of their countries. Under the agreement, Slovenia will donate three document verification and authentication devices.
The main reason of Kresal's trip to Skopje and the meeting with her Macedonian counterpart was the upcoming visa liberalization that will enable the citizens of Macedonia visa-free travel to the EU countries as of December 19.
Kresal said the decision on scrapping visa obligations was endorsed at three levels and the goal was to enable the citizens of Macedonia to choose where to spend the upcoming holidays.
Minister Jankuloska said the cooperation between Slovenia and Macedonia rolls out at several levels, particularly in information sharing, fight against organized crime and corruption, and the fight against trafficking in persons.
Jankuloska stressed that Slovenia is a great supporter of Macedonia. "Given the unconditional support that Slovenia provides to Macedonia in fields spanning justice and home affairs, today we had an exceptional meeting and we addressed the joint projects."
The interior ministers of both countries have agreed to deepen the cooperation in sharing experience on the Schengen Action Plan, as Macedonia could learn a lot from Slovenia's experience.