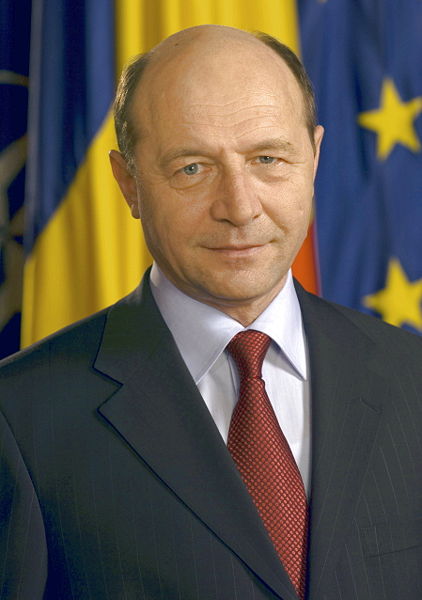 Romania's newly re-elected president Traian Basescu on Wednesday expressed his hope to form anew government before Christmas.
"The goal for us is to have a government if possible before Christmas or between Christmas and the New Year at the latest," said Basescu.
Romania has been in the hands of a caretaker government since mid-October when its democrat liberal government was ousted in a non-confidence vote in parliament and the political issue has blocked external assistance at a time of worldwide recession.
Basescu started negotiations with political parties to seek a parliamentary majority that would back a new government.
The president reiterated that the new government should get parliamentary majority support, stressing that the measures to be adopted by the next cabinet would be "extremely tough."
"They are not the International Monetary Fund (IMF) requirements, but first of all, Romania's real needs," Basescu said.
"Continuation of the political crisis does not help at all leave behind the economic crisis. That is why the most important goal currently is to put an end to this political crisis," Basescu said.
Political instability prompted the IMF and the European Commission to withhold further disbursements of a 20-billion-euro (29-billion-U.S.-dollar) rescue loan Romania relied on.
An IMF mission is currently in Bucharest for talks on the 2010 budget. IMF mission head Jeffrey Franks said the country was likely to receive a third 1.5-billion-euro (2.2-billion-U.S.-dollar) loan tranche from the fund in February.