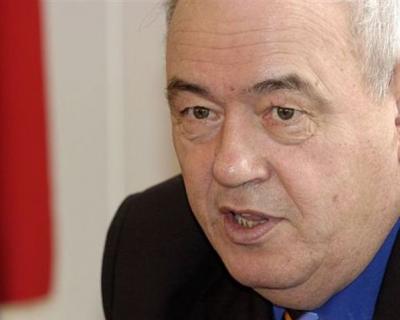 Transnistria's special representative for parliamentary ties with other unrecognized states Grigory Marakuta, who had chaired the Transnistrian supreme soviet [parliament] for nearly 2 decades, thinks that accession to Russia is indeed very desirable for the unrecognized republic but is hardly probable because Transnistria has no common border with the Russian Federation.
Marakuta took part in an online conference organized by the AllTiras portal, answered visitors' questions, and inter alia offered an opinion that Russia would hardly wish to have a second Kaliningrad region [the former Eastern Prussia, which after the disintegration of the former Soviet Union in 1991 has found itself separated from the mainland Russia by independent Lithuania].
"The problems generated by the Kaliningrad region [for the Government of Russia] are really considerable. I presume Transnistria has more chances to become an associated state rather than to become a territory of the Russian Federation", Marakuta said.
He confirmed that he had really urged Transnistrian leader Igor Smirnov to resign and to start going fishing together, "but I offered that not out of anger. I proposed that as an old comrade of Smirnov's, fully aware of how hard it is to govern a state".
"I know our president to be a very strong person. A weak man would be unable to head a state for so many years. And among his weaknesses are his inability to thoroughly select people for his nearest surrounding and his excessive lust for power. One should not feel so exceptional, and should not be afraid that somebody else may be as capable as you are and can thus complete the cause you have once started. Over so many years, political fatigue must have accumulated. As a result, the country governance appears to be insufficiently effective, to my mind. It is my conviction that young people can work more productively and can faster achieve a desired result, in particular Transnistria's international recognition", said Grigory Marakuta.