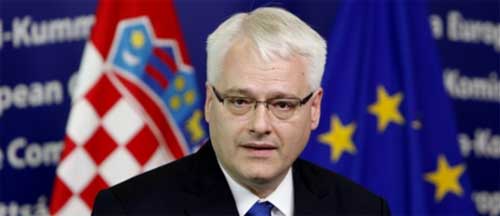 Croatian President Ivo Josipovic said on Tuesday that no agreement had yet been reached on the strategic Prevlaka peninsula, which both countries have claimed since the dissolution of Yugoslavia.
After a meeting with his Montenegrin counterpart Filip Vujanovic, Josipovic said that the two governments were still actively trying to resolve the long-standing dispute.
"There are different opinions about where the border should be," Josipovic told media in Montenegro's old royal capital of Cetinje, where the presidential palace is located.
"If there is no common position, a solution to the issue will be sought before the court in The Hague," he said.
In March, Montenegrin foreign minister Igor Luksic said that he believed that Podgorica and Zagreb could deal with the dispute themselves without international help, although, in 2008, both countries agreed to let the International Court of Justice in The Hague decide on the issue.
The dispute over the peninsula emerged at the beginning of the 1990s.