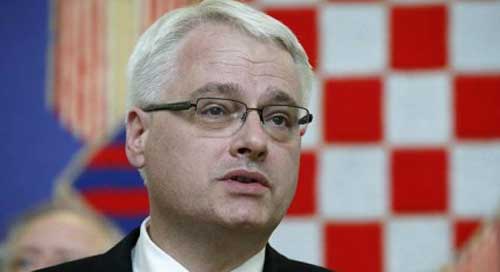 Croatian President Ivo Josipovic, after meeting his Macedonian counterpart Gjorge Ivanov in Skopje on Wednesday, encouraged both Macedonia and Greece to find mutual solution on the name issue.
"The mechanisms in Europe work on consensus. A mutual solution has to be found and we will support whatever Greece and Macedonia agree on," said Josipovic, who is on a two day official visit to Macedonia.
He added that Croatia is in a good position because it has good relations with both Athens and Skopje.
Ivanov underlined that Macedonia is the constructive part in the negotiations and that a solution can be found by dialogue and initiatives.
"The whole region is moving towards NATO and EU, but there is a status quo situation because of the name dispute in our EU integrations. We expect new developments in this process from which everybody will profit from," Ivanov said.
He referred to the visit of UN special representative for the name dispute Mathew Nimetz to both Skopje and Athens which is scheduled for next week.