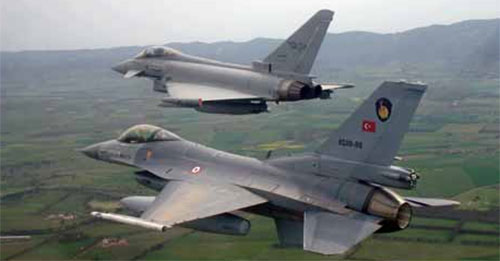 Turkey's Prime Minister Recep Tayyip Erdogan said Turkish fighter jets had shot down a Syrian warplane which had violated its airspace on Sunday.
Addressing his supporters at a rally on Sunday, Erdogan congratulated his air force on its actions on Sunday and vowed a harsh response to any violation of Turkey's airspace.
The Syrian Observatory for Human Rights, a British-based NGO,  claimed that the warplane had been shot down while bombing rebels fighting to seize control of a border post in the northwestern part of Syria.
The NGO said the plane came down on the Syrian side of the border.