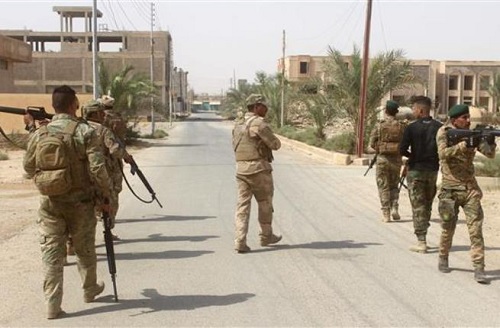 Egypt on Friday announced a major security operation involving the military and police forces in areas including the restive northern Sinai Peninsula, the epicenter of an Islamic insurgency spearheaded by a local affiliate of the Islamic State group.
The operation, announced in a televised statement by army spokesman Col. Tamer el-Rifaai, began early Friday and covers central Sinai as well as areas in Egypt's Nile Delta and Western Desert. El-Rifaai said the operation is targeting "terrorist and criminal elements and organizations."
The announcement comes amid local media reports of heightened alert levels in north Sinai hospitals and in other neighbouring provinces in anticipation of casualties from the operation.
It also comes ahead of the presidential election in March in which President Abdel-Fattah el-Sissi is running for a second four-year term with no serious contenders. El-Sissi was elected in 2014 in a landslide with promises of restoring security.
Egypt has been struggling to contain an Islamic insurgency in the turbulent Sinai region for years. Militant attacks have increased dramatically in the country since the military's 2013 ouster of elected Islamist president Mohammed Morsi following mass protests against his divisive one-year rule. The violence has been concentrated in northern Sinai Peninsula but has also spread to the mainland.