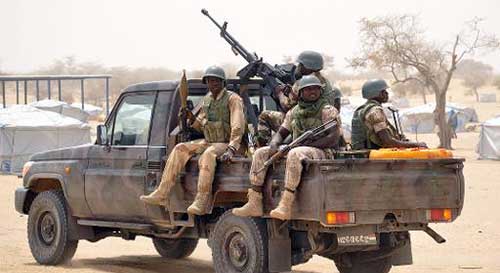 A clash between French soldiers and an armed jihadist group in northwest Mali left three "terrorists" dead, Paris said on Thursday, while local media reported injuries among French special forces.
The three were "neutralised" in a confrontation near the village of Goudam, west of Timbuktu, on the 21st of April, French army spokesman Colonel William Thomas told a press conference.
"We have no comment to make on any possible French casualties," he added.
French Gazelle helicopters were deployed to support troops.
Local media reported that French special forces operating in the Sahel were injured in the clash.
Around 4,000 French troops are deployed under Operation Barkhane alongside the UN's 12,000-member MINUSMA peacekeeping operation in Mali.
The unrest in Mali, a former French colony, stems from a 2012 Tuareg separatist uprising against the state.