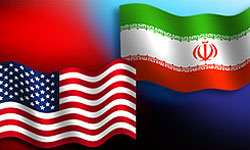 GAZA (Reuters) – Hamas would consider renewing a lapsed truce with Israel in the Gaza Strip, but wants guarantees the Jewish state will halt incursions and keep border crossings open for supplies of aid and fuel, a spokesman said on Tuesday.
Gaza's Islamist leaders had initially ruled out extending the six-month-old, Egyptian-brokered truce, which they declared dead last Friday. Palestinian militants stepped up cross-border rocket fire, ratcheting up tensions with Israel.
But spokesman Fawzi Barhoum said Hamas and other Gaza factions were now prepared to study offers to renew the accord.
Israel's closure of the crossings has increased hardships in the coastal enclave, home to 1.5 million people, forcing the main power plant to shut down and international aid agencies to temporarily halt food distribution.
Hamas's apparent shift came two days before scheduled talks in Cairo between Egyptian President Hosni Mubarak and Israeli Foreign Minister Tzipi Livni, a top candidate to succeed Ehud Olmert as prime minister in next February's election.
It also followed an agreement between Hamas and the Islamic Jihad militant group to temporarily curb rocket attacks at the urging of the Egyptians. In the last 48 hours, the Israeli army said five rockets and a mortar shell were fired at Israel, a significant reduction from the dozens launched over the weekend.
Egyptian officials provided few details about what might be discussed on Thursday. "The Egyptians want to raise the whole question of the truce and to prevent Israel from invading Gaza," said one Israeli official.
DON'T LOOK WEAK
Aides to Olmert have said Israel was prepared to meet its commitments under the ceasefire, but only if Hamas imposed the ceasefire on all of Gaza's militant factions.
And it was unclear whether Israel would agree to guarantees to open the border since that could limit its options in future.
Israel blamed Hamas for the collapse of the truce, saying the crossings were frequently closed in response to rocket attacks — which usually cause little damage — and other threats.
But both Israel and Hamas have sent mixed messages about their intentions, trying to avoid another flare-up without appearing weak.
Though Israeli defense officials had threatened to start targeting a wider-range of Hamas targets in the Gaza Strip, both Olmert and Defence Minister Ehud Barak have been cool to calls from some hawks for a large-scale ground offensive.
Such an operation could result in heavy casualties on both sides, fuel a major humanitarian crisis and spark an international outcry against Israel.
Likewise, Barhoum, while holding out hope of renewing the truce, derided Israeli talk of an extension as misinformation aimed at "throwing dust in our eyes."
"The region is heading toward an escalation, not calm," Barhoum said.
In a warning to Israeli leaders who may be contemplating a major offensive, Hamas leader Mahmoud al-Zahar said: "If they enter, we will inflict losses upon them and will teach them a lesson they will never forget."
Livni has vowed to make toppling Hamas a top priority for her government if she gets elected on February 10. Her main rival for the premiership, right-wing Likud party leader Benjamin Netanyahu, has made a similar pledge.
Barak has dismissed such saber-rattling, saying even a massive incursion may not stop the rockets.