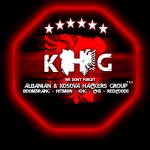 A group of hackers from Kosovo defaced the website of Serbia's ministry of energy on Thursday in a payback strike for a similar intervention on the website of Kosovo's energy ministry by Serb hackers earlier this week.
"United States of Albania" and "Don't play if you don't know the game", were the messages displayed in red and black colours on the page of the Serbian energy ministry, hacked by the self-proclaimed Albanian and Kosova Hackers Group. "Oops!! you got owned , This is our revenge."
"Our best regards to CoNsT," was another message put in the defaced site, referring to the Serbian hackers that broke into Kosovo government servers on Wednesday and changed the website of the energy ministry and statistical office.
"You've been hacked" and "Merry Christmas" were the messages put in by the hackers, referring to that day's celebration of Serbian Orthodox Christmas. The Serbian government and most Serbs reject the independence declaration by Kosovo's Albanian majority last February.
Sources in Kosovo's ministry of public services told Balkan Insight that government servers are permanently being attacked by hackers, but this was the first time that important websites were altered.
According to Kosovo bloggers, the latest hacking attack might herald another round of 'cyber-war' between the two rival groups.