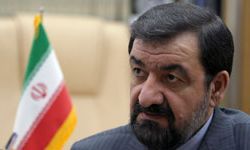 TEHRAN (FNA)- Turkish Prime Minister Recep Tayyip Erdogan's protest against the Israeli regime at the Davos meeting was a burst of Muslims' anger, Secretary of Iran's Expediency Council Mohsen Rezaei said here on Sunday.
"Turkish prime minister's recent action was a burst of a swallowed anger of the Islamic world after massive crimes by the Zionists (Israel)," Rezaei told FNA.
Erdogan walked off in front of UN Secretary-General Ban Ki-moon and other panel members complaining that his comments on the Israeli onslaught against Gaza were cut short by the Washington Post's moderator David Ignatius.
Erdogan tried to respond to a 25-minute defense of Israeli military operations in Gaza by President Shimon Peres, but when after about a minute he was told he could not speak as it was time for dinner he walked out of the prestigious conference.
"Don't interrupt me. You are not allowing me to speak," he told the moderator, adding, "I will not come to Davos again."
The secretary of the Iran's expediency council went on saying, "We should wait for the other countries' leaders to join this pervasive wave."
Referring to the pressures exerted by the former US administration pressures on the Muslim world and the catastrophe inflicted on Palestine, Rezaei said, "Erdogan's recent move was predictable… in fact his burst was the result of the same pressures (exerted by the US administration)."
Rezaei further said that the Muslim world showed too much tolerance in the face of the Israeli crimes in Gaza, and added, "Erdogan paved the way for further infamy of the Zionists."
"This brave action was an aftershock of Bush's failure in his regional foreign policy and Israel's defeat in Gaza," he said while predicting other failures for the Zionists and their supporters.
The Iranian official also said that the international community, the Muslim world and the Middle East in particular, would experience fundamental changes in the near future.