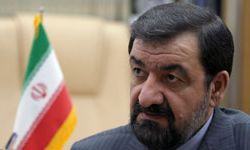 TEHRAN (FNA)- Iran's Expediency Council Secretary Mohsen Rezaei said Iran after the Islamic Revolution has grown into a self-reliant country and is not dependent upon any world power.
Stressing Iran's superiority in the fields of security and military influence, Rezaei added in his speech in Qazvin international university on Wednesday that Iran is one of the ten military and defense superpowers of the world.
He also reiterated that the time for working in such areas as industry and technology has arrived as Iran is unfortunately not among the ten first powers in these fields.
He urged Iranian universities to help the country progress in the spheres of agriculture, industry and technology.
Rezaei made the remarks on the occasion of 30th Anniversary of the victory of the Islamic Revolution in Iran.