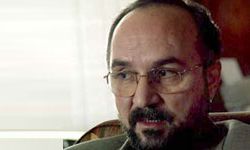 TEHRAN (FNA)- The US should open its fist and show what it has in it before extending a hand towards Iran, Iran's Ambassador to the United Nations Mohammad Khazaei said Saturday night.
Kazaei made the remarks in a gathering of the Iranians residing in New York in response to the statements by new US President Barack Obama that the US is prepared to engage Iran providing that the country opens its fist.
The United States and Iran broke diplomatic relations in April 1980, after Iranian students seized the United States' espionage center at its embassy in Tehran. The two countries have had tense relations ever since. Washington has ratified a congressional budget and conducted efforts for a regime change in Tehran, but to no avail.
Elsewhere, Khazaei noted Iran's peaceful policies in the region, and reiterated that Tehran is not an advocate of war and conflict as it wants to keep its principles.
Regarding Iran's peaceful nuclear program, he said the US and some European countries have raised some false claims in a bid to contain the wave of the Islamic Revolution.
Washington and its Western allies accuse Iran of trying to develop nuclear weapons under the cover of a civilian nuclear program, while they have never presented any corroborative evidence to substantiate their allegations. Iran denies the charges and insists that its nuclear program is for peaceful purposes only.
Tehran stresses that the country has always pursued a civilian path to provide power to the growing number of Iranian population, whose fossil fuel would eventually run dry.
Khazaei, who was speaking on the occasion of the 30th anniversary of the victory of Iran's Islamic Revolution, also pointed out that the Islamic Revolution in Iran changed the political and cultural equations of the world.