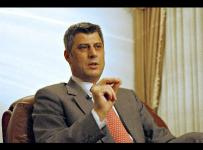 Kosovo will start within the year the construction of the "New Kosovo" power plant that will provide 24-hour power to Kosovo's population and alleviate frequent power cuts, Kosovo Prime Minister Hashim Thaci said on Thursday.
"New Kosovo" is Thaci's label for the "Kosovo C" project, a coal-based power plant with a projected capacity of 2,100 megawatts. The project has been controversial because of its burden on the environment, but has been supported by the government due to its potential to eliminate energy imports, and significantly increase supply.
According to the government, financing for the project was made possible through improved electricity fee collection last year as well as increased production complimented with a decrease in production costs.
"Billing has increased by 25 percent compared to 2007, while revenues were 180 million euros, an 18.26 percent increase compared to 2007, or an extra 21 million euros", Thaci said, while presenting several graphic illustrations of the improvements.
He emphasizing that "the supply of energy increased between 30 and 35 percent in 2008", which has ultimately paved the road for "New Kosovo".
Kosovo is said to have the third largest lignite coal reserves in Europe, an incentive that has kept up momentum for the construction of "Kosovo C" . A new power plant would also help cut the country's unemployment rate of around 45 percent, and boost its economy, currently the least developed in Europe.