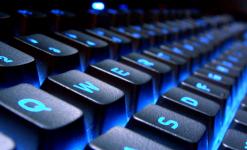 A Bulgarian court has sentenced Issa Mehmed, nicknamed 'The Hacker', to four and a half years in prison for founding an organized crime group, money laundering, financial fraud and extortion, Croatian Javno news reported Tuesday.
Mehmed and four members of his criminal gang were arrested on 20 January 2008 for draining over a million dollars from bank cards, mostly owned by US citizens.
The District Court of Varna said the crimes were conducted from June 2003 until January 2008, when the gang was arrested.
The sentence means "The Hacker" will have to pay back the stolen funds worth $1.2 million and pay a fine