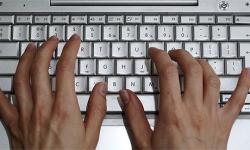 A 22-year old convicted Romanian hacker is to be hired by the District Attorney's office in Como, northern Italy, to help it catch paedophiles and other online criminals, Romanian TV station Realitatea reports.
Gabriel Bogdan Ionescu was arrested in 2007 and is currently serving a 3-year sentence in jail in Como after he was find guilty for instrumenting an identity theft attack that involved cloning the website of the Italian Post Office and siphoning money from compromised accounts.
Now, Ionescu is to be hired part-time by a company specialized in monitoring and intercepting online criminal activity and which has been contracted by the Italian government to assist authorities with preventing online crimes, which are becoming increasingly common in Italy.
Romania has a relatively high rate of cyber crime. According to official data, there were 752 arrests and 84 convictions in 2007 in cases related to online frauds.