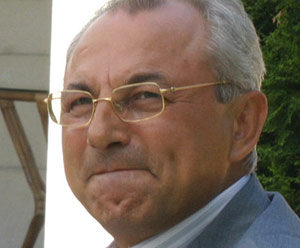 Months ahead of Bulgaria's elections, the predominantly ethnic Turkish partner in the ruling coalition is drumming support among Bulgaria-born migrants to Turkey, who are currently working in EU member states, a local report says.
The Movement for Rights and Freedoms is sending envoys to Spain, the Netherlands, France and Germany to convince Bulgaria-born migrants to Turkey, working in these countries, to plan their vacations for the beginning of June.
The plan is for the migrant labourers to cast a vote in Bulgaria's MEP elections at the beginning of June, spend their summer holidays in Turkey and join Bulgaria's general elections vote at the beginning of July on their way back home, the report said.
According to the report this is a plot to find a way out of the legal requirement that only Bulgarian citizens, who have been living permanently in Bulgaria or any other EU member state for the last three months, are entitled to vote in the MEP elections.
Bulgaria-born migrants to Turkey left the country during the so-called "regeneration process" at the end of the 80s, when ethnic Turks were forced to adopt Bulgarian names, prompting their mass exodus.
Voters, currently living from abroad, are expected to tip the scales in a number of districts in the upcoming elections in a traditional for Bulgaria phenomenon, known as electoral tourism.