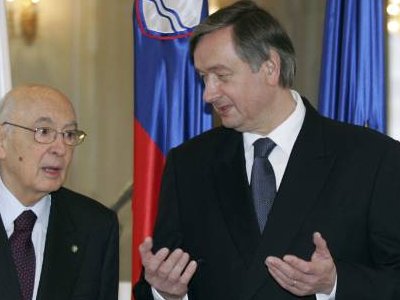 Representatives of the party `New Slovenia´ consider that Tuerk should condemn the crimes in Huda Jama, and SLS seeks his resignation.
The Slovenian president Danilo Tuerk said on Sunday that he recognises the political manipulation in the calls that he visit the grave in the pit in Huda Jama, Slovenia. For him it is a second rate topic, writes 24.er.
Representatives of the "New Slovenia" party consider that Tuerk should have condemned the crimes and bow down to the victims during the arrival of representatives from the Croatian Cabinet.
The Slovenian People's Party (SLS) have called upon the president to resign.
"Political manipulations around that are certainly a second rate topic" answered Tuerk when asked if the wartimes liquidations from 1945 are a second rate topic.
Premier Borut Pahor should visit Huda Jama next week.