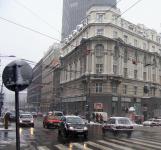 The World Bank Board has approved a Programmatic Private and Financial Development Policy Loan for Serbia worth €34.9 million in order to help the country achieve its economic growth related goals consistent with its European Union aspirations.
The loan will support the Government's reforms by enhancing the business environment, encouraging new business and attracting foreign direct investments, the Economist magazine reports.
The loan will also strengthen financial discipline by enhancing hard budget constraints in the enterprise sector through continued reform of socially owned enterprises and restructuring of public utilities. It will also help build a more efficient and stable financial sector by strengthening prudent supervision of the banking sector and encouraging development of the capital markets.